ASTC 2018 - Local Restaurants & Night Life
While in Hartford, take the time to check out our local cuisine and delicious restaurant offerings.
Hartford, one of New England's most diverse cities, is known for our local regional flavors. Many of our restaurants are family-owned independents with unique ethnic menus. The Explore Hartford discount dining program offers "Show & Save" Discounts and Specials at restaurants and attractions all near the Connecticut Convention Center.
Hartford is one of America's oldest and most historic cities. It offers 17 diverse neighborhoods that individually preserve their ethnic heritage and culture that together create a melting pot of flavors from around the world. Not only can you enjoy these cuisines in our restaurants, but also at the various festivals around the city all year long.
Click here for information on the Explore Hartford Dining Program. Explore Hartford is a "Show & Save" discount program for local restaurants and attractions, available upon arrival at the convention center lobby. 
Hartford's dash Shuttle will deliver you to the doorstep to a number of local unique restaurants- Click here for the dash shuttle Restaurant Guide.  ** Note Extended ASTC 2018 weekend schedule. 
Outdoors on the River: Hartford's Head of the Regatta Sayurday 9/29 8:30 -5pm- Cheer on the competition! 
Hartford Night Life: Since you'll be in town over the weekend there are bound to be some great live events happening in Hartford! Enjoy live music at Black Eyed Sally's, a comedy act at City Steam, a live concert at Infinity Music Hall, or a flick at the Spotlight Theater right across the street from the Connecticut Convention Center.
On stage during ASTC 2018: At the Bushnell Theater is Broadway's award winning comedy The Play That Goes Wrong and at The Hartford Stage you can catch Shakespeare's A Midsummer Night's Dream. Zak Brown at Xfinity Theater Sunday, Sept 30 
Visit Hartford.com for our local calendar and lots of other Hartford information! (Keep checking back for updates and details)
Here are our preferred and recommended restaurants for the conference 
For other Hartford area dining options, please review this list.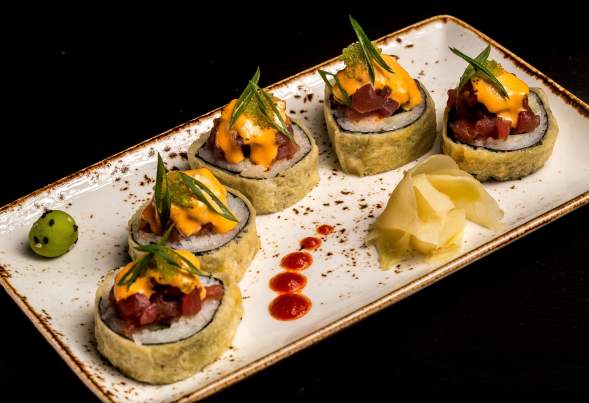 If you look in the Max Restaurant Group's dictionary under hip, you'll find a picture of its stylish... Read More