Choose Connecticut
Accessible, affordable, unique attractions & invigorating activities are just some of the things that make Connecticut an ideal choice for meetings in the Northeast. The CTMEETINGS team can assist in finding the perfect site for your next Meeting, Convention, Sports Event or Social Gathering.
Connecticut is easily accessible by car with three interstate highways, I-95, I-84 and I-91 running north, south, east & west. Amtrak and Metro-North offer frequent rail service while CTtransit has an extensive map of bus routes that connects our entire state. Air service is available via five airports, of which Bradley International Airport (BDL) is the largest, and proudly offers nonstop access to many popular domestic and international destinations that include Canada, Mexico and Dublin.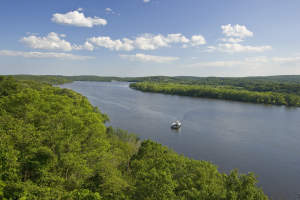 In Connecticut we have it all: city, country and coast! Get to know each region. read more
What's your Event?
CTMEETINGS partners with a unique blend of large and small venues from Convention Centers to quaint boutique hotels located in the city, country or coast. Let us help you select the perfect venue for your next event!
At CTMEETINGS, we've helped numerous clients host their meeting in Connecticut. Hear what some of our clients have to say about working with us!
Getting your attendees here is the first step. We know today, more than ever, they want activities, adventure and education. There's an entire state for you and your attendees to discover off-site adventures! There is some much to do in Connecticut, check out just a few of those things here.
Once you think you have a handle on the basics, give us a call and we'll help you get down to the business of planning. Click below to upload your RFP, or complete and submit the RFP form. The CTMEETINGS team are on standby to recommend the best Connecticut venues for your needs.